Wall Art and Decor!
Surprising options are available to us!
---
Exploring wall art and decor options gives us "new eyes" as we browse and shop art stores, online art, thrift stores, box stores, garage sales, art and craft fairs, and any other venue where we find wall art!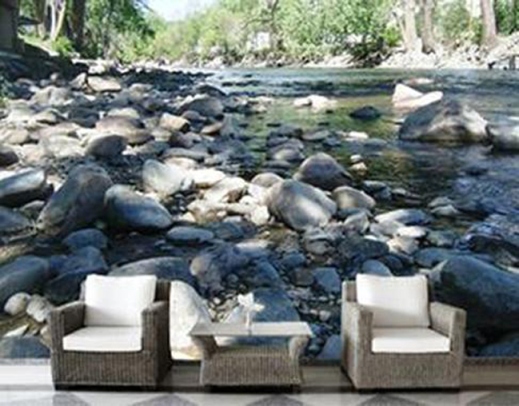 Here's an option for you…a room size scenic wall mural to sit and enjoy!
Ahhh….
I've always been fascinated with these…but I think I'd better run this by my spouse first!
---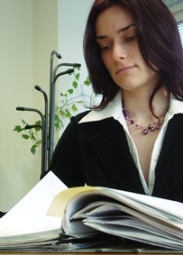 What options do we have for wall art?
Why do we want or need options?
When we think of options, we usually do in the context of wanting to make the right choice, or being good stewards. In either case we want to succeed at something, to be correct, to be wise.
When it comes to wall art and decor choices, things are a bit different than this.
We want and need options because our lives change, seasons change, one room is different than another, the use of a room may change, and so on.
These kind of options can be our friends...think of wall art decor options as our "pantry" for home or office decor. We use our kitchen pantry to store a supply of ingredients we might need to make a favorite recipe or maybe a brand new meal that we just learned of.
We need our "decor pantry" stocked with wall art and decor options so when the time comes to re-decorate we have a plan!
TIP: Keep looking for wall art options! Someday you will want to rummage through your "decor-pantry" for a choice solution for wall art that is just right!
---
Consider the two quotes below.
I think they help ignite the correct thought process as we consider options we have for wall art and décor!
"…our golden rule: Have nothing in your houses which you do not know to be useful or believe to be beautiful."

William Morris

"Though there are moments when plain white walls might seem a relief, those moments are rare, and should be discouraged."

Roger Banks-Pye, Colefax and Fowler Interior Inspirations
---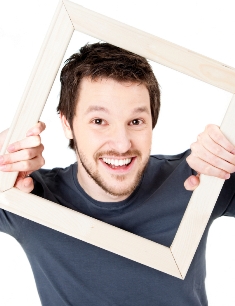 At a typical meeting around a conference table, we would get out the white board or flip chart and markers and do some brainstorming together...the topic…Options…what options do we have?
To attempt to corral all of the possible options for wall art and decor is mind-numbing! I recently attended an Art Fair in our city and came away amazed at all the new (and old) art available to us just at this one event.
When you think of searching for "just the right piece" to décor your walls with, you could literally be looking for years!
What to do about this? I think we can confidently settle on choices of "wall art for today" while continuing to look and purchase new art as our lives, circumstances, and tastes change.
TIP: The wall art choices you made yesterday are always up for evaluation. It's great to experience and exercise new options when we encounter them.
---
Below are just a few wall art and décor options that you can explore with me…just click on any of the links below to find examples, ideas, and sources for these options!
I'm hoping the following list of options can spur you on to creativity and discovery in your choice of wall art!
Let's start with some basic understanding, then our options…
Traditional art …traditional art (also known as folk art) is simply the expression of the artist to the culture he/she lives in. Since it represents the culture of the immediate community, it is usually liked and accepted by all who live nearby...and even many others that come to visit the area. For example, you may not live in Europe, but you like European traditional art. You might consider having wall art and decor, such as fine art, sculpture, or architecture, from that culture (according to the era of course). Another example may be traditional Latin American art which portrays the indigenous cultures that produce baskets, masks and pottery as well as paintings. More from Traditional Art.
Modern wall art …modern art is normally referring to art that was created between the 1860s and 1970s. During this era, artists began to "get out of the box" of creating art from the traditional academic or "tutored" view that was handed down to them. Many artists welcomed the escape and a new realm of creativity was unleashed! Artists explored their own unique philosophies and interpreted their world of nature and environment differently than before. Many adventuresome and inspiring art works broke into the scene during this time, and can be made into great wall art for today! . More from Modern Art.
Contemporary wall art …the big view includes art that has been created since the 1970's. Most everyone has this in their home or office, here's why: contemporary wall art is understood to be art that is being created in our lifetime; it exists at the same time as we exist. It also means that the contemporary artist is still alive and working in our lifetime. This category has the most potential to showcase our personalities. We can also see works that could be classified as "contemporary-traditional" and "contemporary-modern" within this as we explore our own culture and travel abroad. More from Contemporary Wall Art.
Whew...now it's obvious that we have many choices within these choices!
Below you will find links to many choices reflecting the many options we have available to us.
Use this list as a resource to "mine" for your personal nuggets of wall art and decor that could sooner or later be found enhancing your home or office! …have fun exploring and enjoy your choice adventure!
Western wall art

Childrens wall art

Eagle wall art

Native American wall art

Vintage wall art

Deco wall art

Country wall art

Abstract wall art

Butterfly wall art

Tropical wall art

Sun wall art

Southwest wall art

Nautical wall art

Beach wall art

Bird wall art

Inspirational wall art

Scripture wall art

Flower wall art

Tree wall art

Mexican wall art

Rustic wall art

Hymns wall art

Life Quotes wall art
Bonus Information! Affordable Wall Art  and  Inexpensive Wall Art
---
More...choosing wall art - with simple strategies!
---
Return to Wall Art Choices from Wall Art and Decor