Inexpensive wall art is creative, beautiful, and easy to find!
---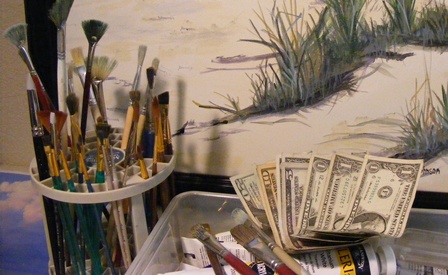 I believe that inexpensive wall art can be any art work that fulfills your vision of wall decor and the price is right!
It can come for the usual places that we all can find wall art, but it also comes from re-purposed  refurbished, or created projects, or even printed from your office computer and framed!
It's great to be budget minded and frugal – we all need to be aware of our financial resources in every area of our life style. But, these works of art -inexpensive- are still like other wall art that we personally value.
---
It's not just "anything" we throw up on our walls – inexpensive wall art is still selected pieces that inspire us and we are proud to put on our walls.
When we consider looking for "inexpensive" we rely heavily on "vision" – we need to contemplate how we visualize that item being used or enjoyed by us? (Very similar to how "affordable wall art" is about the "value to us".)
---
Here's a great quote about vision:
"Vision is the art of seeing what is invisible to others"  -Jonathon Swift
So when we look for inexpensive wall art, we don't sacrifice our vision (or our value) but we do journey and explore different sources of art. 
Here's a quick example: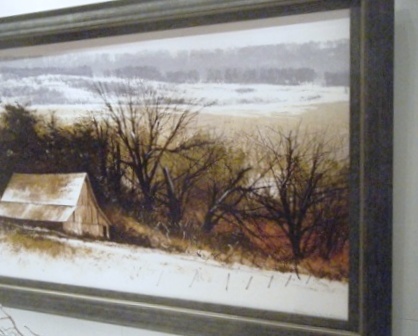 This picture is from a local thrift store.  The art is a very beautiful water color painting and if it were hanging in a gallery or gift store, it would be very affordable at 10 or more times the marked price.  But here at this location it was priced at only $30 !  
Here's a quote by a regular Thrift Store shopper, 
"My biggest passion is thrift store art. Needlepoint, paint by numbers, oil paintings, whatever - I love it! Found art really makes a unique statement and I'm always curious about who made it and why...I've gotten more compliments and fun questions about these finds!"
Or maybe you can identify with this person: 
"I find it hugely satisfying when I look around at my full walls and realize that I've spent next to nothing to cover them… I enjoy having walls that reflect me and tell a story!"
---
Yes these are "bargain hunters" – but their vision is attracted and focused on the art (not primarily the price). There will always a draw to getting the most for our money, or as is commonly said, "Getting the most bang for our buck!" 
In the world of home décor there are unlimited sources to choose from….you can easily shop and find an impressive amount of inexpensive wall art! 
---
TIP: By focusing on your vision, you can find many pieces of wall art that are relatively inexpensive. 
---
Let's look at several more examples:
Auction web sites  ...are a terrific source for art!
"You just have to have the patience and an eye to zero in on things you love. I also have found them to be a treasure trove of current day art being sold by the artist. My weakness is plein air and still life oil paintings. Having also collected these from galleries, I have to say you can find works for less than $100 that is on par with pieces that cost closer to $500 in a gallery!"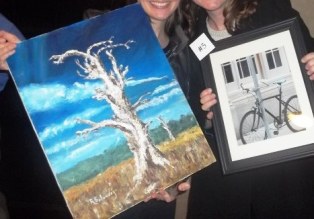 Starving Artist Shows  ...are also a terrific source for art!
 "I have a collection of oil paintings that I have picked up over the years. What draws me to them is that someone, somewhere, sat down and put on canvas a part of themselves."
Charity Drives or Silent Auctions ...are a great source for art and you are helping a cause!
---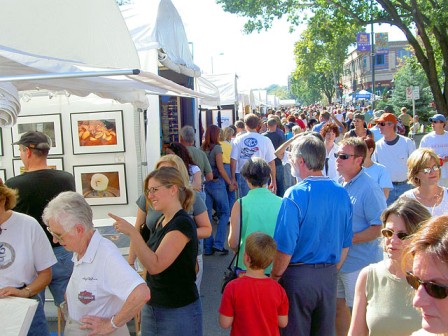 Art Fairs or flea markets
These are wonderful places to browse and shop - especially for "unique" and inexpensive wall art. Many times you'll find hand crafted or re-purposed items that are beautiful pieces of wall art!
OnLine Discount or Wholesale Outlets
 "You know, sometimes you can find amazing contemporary artwork online. I once found a gigantic print - what do they call those things? Anyway, it matched my living room perfectly and I ordered it!"
Recently I spent roughly 30 minutes searching on line and found many options for finding art for my living room (and so much more!) There are great sites that feature affordable wall art! You could really spend time browsing – so many choices at a great variety of prices!
---
It is also very easy to create inexpensive wall art yourself that looks great! It may require a little of your time (or someone else's) and a little creativity and some basic materials.
Here are 5 great looking wall art ideas from around the web that are simple enough that I'm sure anyone can do:
1. Intersecting Circles Wall Art Tutorial from Two Girls Being Crafty
2. No Paint Artwork in 15 Minutes from Make Under My Life
3. DIY Wall Art from Office Supplies from How About Orange
4. Paper Silhouette Art from Time Out New York
5. Canvas Map Wall Decor from Little Birdie Secrets
---
Bottom line:
Inexpensive wall art is available to all of us in so many forms and styles…there really is no end to what we could consider together! 
Hey, that's a great idea!
Would you share with all of us any ideas or projects that you have seen or completed? We could all benefit from your input and it will be so encouraging to learn and see each other's "vision"! 
---
More...choosing wall art - with simple strategies!
---
Return to Wall Art Choices from Inexpensive Wall art